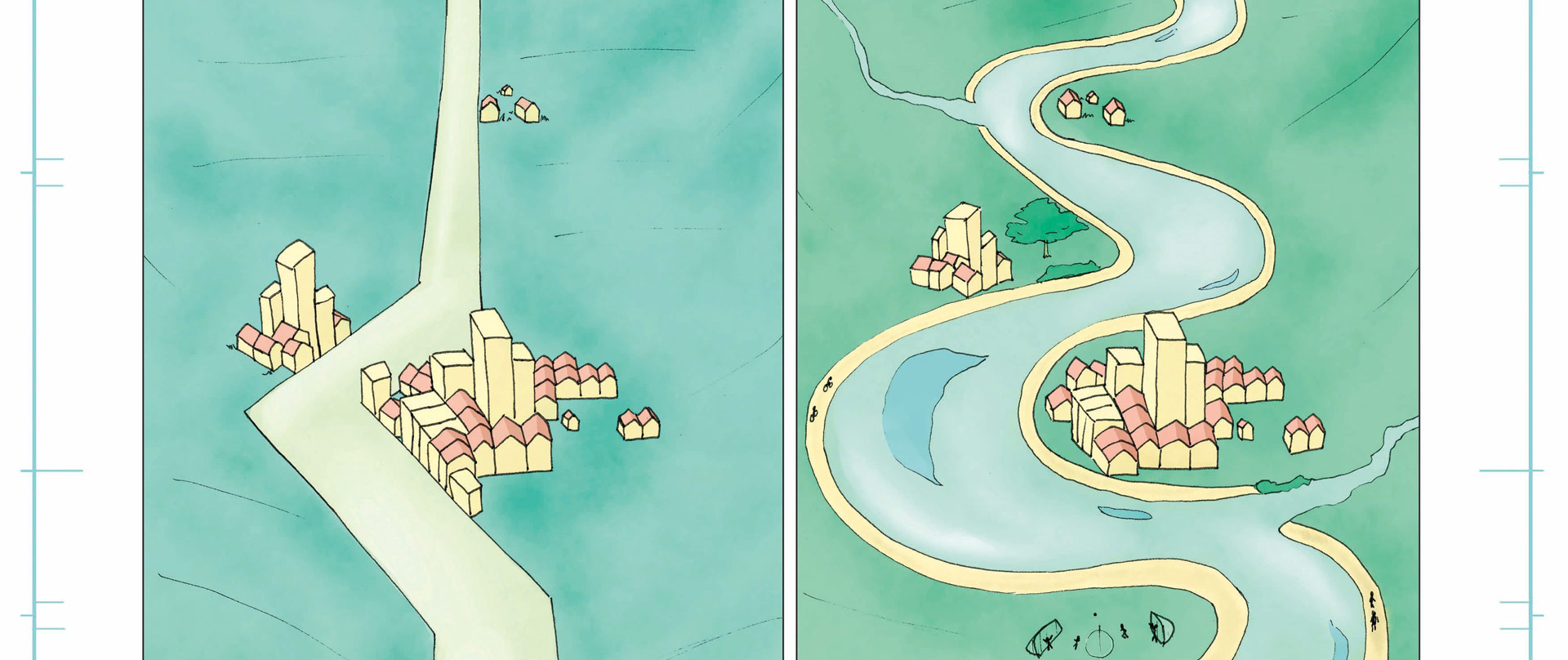 The Rhône as seen by EPAC students
The EPAC is very honoured to have been chosen by the Canton of Valais for the graphic design, illustration and augmented reality of the book "Il sera une fois le Rhône".
Our mission was to illustrate the history of the Rhône and make it accessible to schoolchildren in the Valais.
The challenge for our students was to work on landscape imagery. They had to integrate, in a narrative, protagonists a little different from those they are used to creating: natural elements. Guided in this adventure by the management and teachers of the EPAC, they loved to create universes close to the world of childhood with a touch of humour. Their motivation: to allow the schoolchildren of Valais to enter a narrative space to better understand the history of their river.
After having participated in several projects such as "Valais. La culture par nature" for the Service de la culture, "Le Parlement Fantastique" for the Services of the Swiss Parliament or the 200th anniversary of our canton with "Valais Wallis Digital", the EPAC is proud to be able to contribute to the enhancement of the Valais natural heritage.
We are delighted that schoolchildren will be able to discover the fascinating history of the Rhone and its development through this illustrated book.