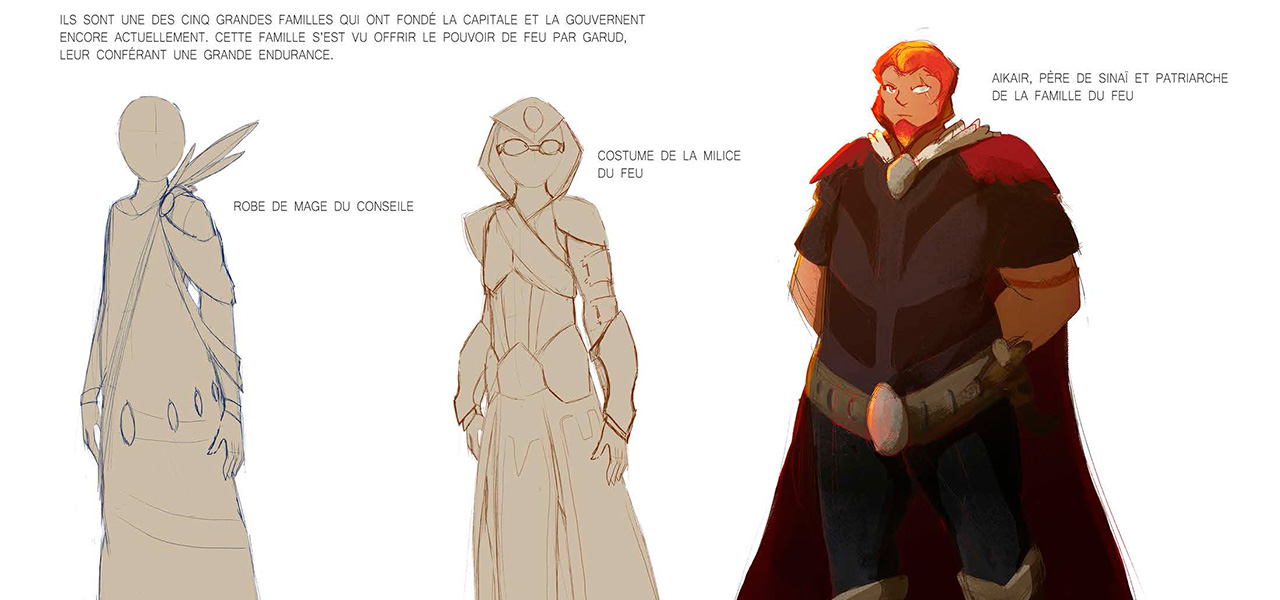 Concept Art
Although we train Game Artists, they are required to create at least one game during their training. The first part of the course gives the students the necessary basics to design their game with a viable architecture and mechanics. The second part of the course is used to accompany the students in the progress of their project.
The student is able to :
Learn about the video game industry
Understanding technical constraints
Define the game concept (interactivity, access to information, ergonomics, gameplay, levels)
Create a coherent game system
Speak clearly about a project.
The course offers the learning of various digital illustration techniques and tools: speedpainting, concept-art, paintover, photobashing, web tools. In general the exercises are individual and each course offers a different unique exercise. The exercises offered include:
brainstorming and applying creative solutions to constraints
the schedule
multiple iterations
defending and arguing its choices
graphic research
composition
framing
storytelling
For the options there is an introduction to 3D modelling for the creation of simple models mainly for concept art.
The course focuses mainly on environments, objects (props) and vehicles.
Entrance exam
The entrance examinations take place throughout the year. Each applicant is called for an interview during which he/she presents his/her file.
However, in order to secure a place in our school, we advise applicants to apply as soonas possible.