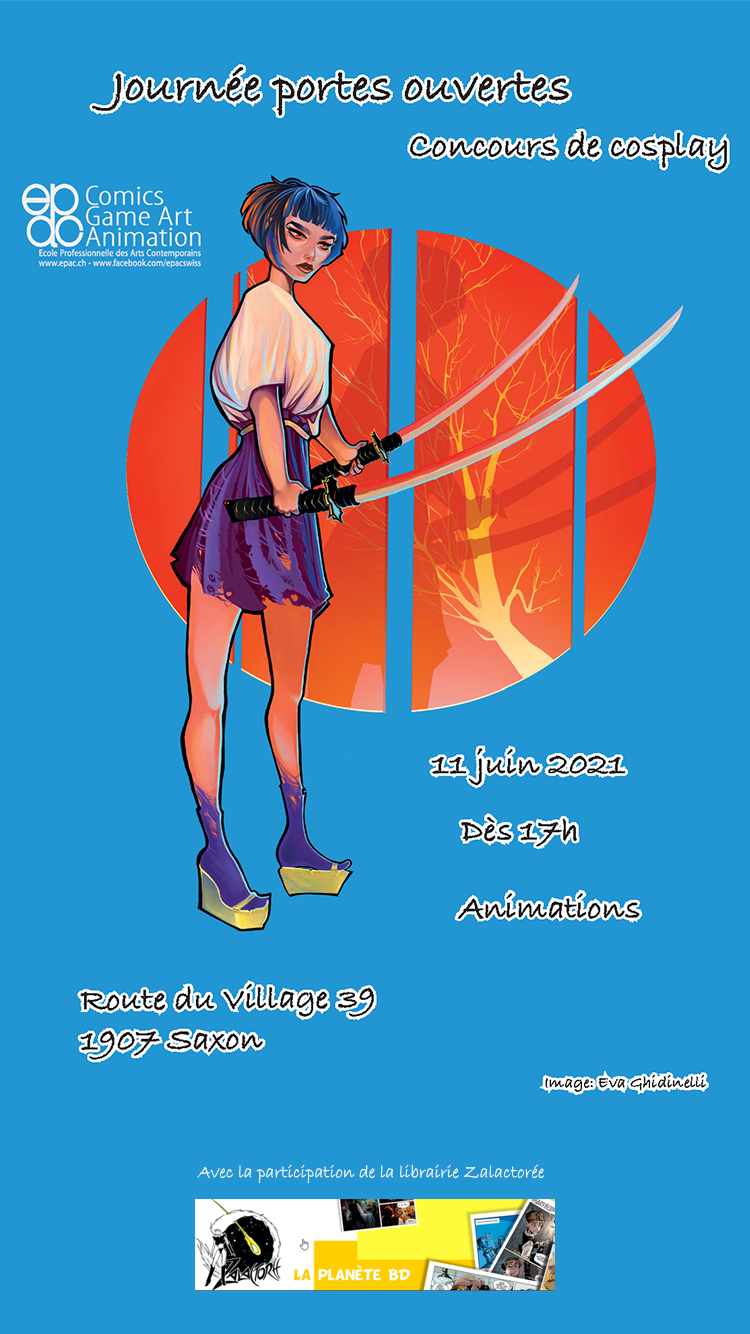 Open evening 2021
11 June 2021 from 5pm to 9.30pm
EPAC opens its doors toyou with a cosplay competition, the presentation of courses by teachers and students and a tour of the building.
In the evening, we will propose you to discover the school as well as to meet the students, the members of the direction and the professors around a bubble tea or a glass of the friendship all that in a manga/cosplay atmosphere. Several animations are planned. The open evening will also be visible on Facebook live and those interested can react live.
Due to health measures, the event is limited to 50 people. Please register on: info@epac.ch or with the form below.
The bookshop Zalactoree La Planète BD from Martignywill be present during the evening and will offer mangas and comics.

Programme:
16h: Welcome
18:30: Presentation of the school and the various courses by the teachers and students
7pm: Cosplay competition - prize-giving
7pm: Aperitif
epac.ch - info@epac.ch - 027/744.31.26
Route du Village 39 - 1907 Saxon - VS